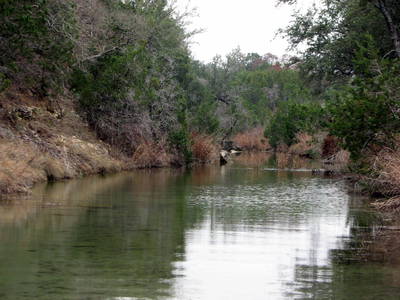 Marble Falls, TX is the one of the most popular areas in Texas for tourism, recreation, retirement, quiet lifestyle living and more. Although a small community, Marble Falls and surrounding areas that make up The Highland Lakes area is an extremely inviting place to call home, or "second home", or "retirement home", or "weekend home"! In fact, the motto our town uses is … "Marble Falls … for a weekend or a lifetime!"
However, what makes this area such a draw among homeowners? Lots of things …
First, the pace of living is slower and more gentle than city life. It brings a sense of peace and relaxation to residents and visitors alike. Marble Falls is not exactly considered rural but it has the feeling of small town America with a pulse all its own.
Second, it is within 50 miles of the state capitol of Austin, and a little over an hour from San Antonio, it is by no means isolated. Commuting to either of these cities is not out of the question, air travel is easily accessible, state government and technology centers are close at hand, and of course, numerous tourist attractions and shopping is varied and exciting.
Third, located in the center of the area of Texas called "The Hill Country", it is an outstanding destination area. Just a few miles in any direction one can find some of the most gorgeous views anywhere on earth. Rolling hills covered with grand oak and elm trees, granite outcroppings such as Enchanted Rock, Granite Mountain (from which the granite was taken to build the Texas capital building), wildflowers nearly year round, crystal-clear rivers and, of course the chain of lakes called, The Highland Lakes. This chain is made up of five lakes from Lake Buchanan just northwest of Marble Falls, to Lady Bird Lake in the center of Austin. In between are several other lakes that are touted to have great fishing, boating, recreation and lake living anywhere to be found. Lake LBJ is located just next door to Lake Marble Falls, and is known as a constant level lake. It is used as a flow through lake to control flooding on upper and lower lakes. The internationally-known resort called "Horseshoe Bay" is built with the amenities of Lake LBJ in mind and boasts of numerous professionally designed golf courses, restaurants, hotels, airport, tennis, boating and recreational facilities, and housing for a weekend stay, or full time and retirement living. All along these Highland Lakes are villages and towns that boast lake living at its finest, within just a short drive. Come and see for yourself and find out if this is the lifestyle for you!
And finally, driving just about an hour or so in any direction, one can find other interesting destinations for antiquing, photography, shopping and historical sites, to name just a small few. Tourists love coming to visit the quaint German towns of Fredericksburg, Gruene, New Braunfels, Luckenback (made famous by Willy and Waylon). And the "Cowboy Capital of Texas", Bandera, where one can find beautiful scenery, dude ranches, clean and clear river recreation, bed and breakfast lodging, horseback riding, tourist caves, and fine foods of all kinds, and actually see cowboys on horseback in town doing their banking and shopping! Click on This Guide to the Texas Hill Country to find out about all attractions and area events throughout the region.
When you get here you will fall in love with Marble Falls and surrounding areas. Guaranteed! Next step, call us at First Choice Properties at 512/983-1146 to let us help you learn about the area and find the right property for you. You may want to consider a working ranch, or unimproved land, or small acreage or lot on which to build your dream home. Or, perhaps a new home for your retirement, or a luxury lake home with water and views to die for! Or, anything in between. The agents at First Choice Properties know Marble Falls, Horseshoe Bay, Burnet, Spicewood, Lago Vista, Lakeway, Bee Caves, Llano, Johnson City, Blanco, Fredericksburg, Kerrville, Bandera, Leakey, Camp Wood, Mason, Brady, San Saba, Lampasas, Wimberley, Hamilton, Leander, Cedar Park, Georgetown, and all surrounding areas. That's a lot of area, right? In fact, First Choice Properties lists and sells properties within a 250 mile radius of Marble Falls. We will find the place dreams are made of just for you. Browse our website at www.BuyHillCountry.com to get an idea of our current available listings. And while there, search the entire Multiple Listings for the area. Then give us a call. We are ready to help you and qualified to please you!
Post by Rhonda Behrens.